Liberal protesters are notorious for leaving behind garbage, and NOT cleaning up after themselves. This is WELL-KNOWN.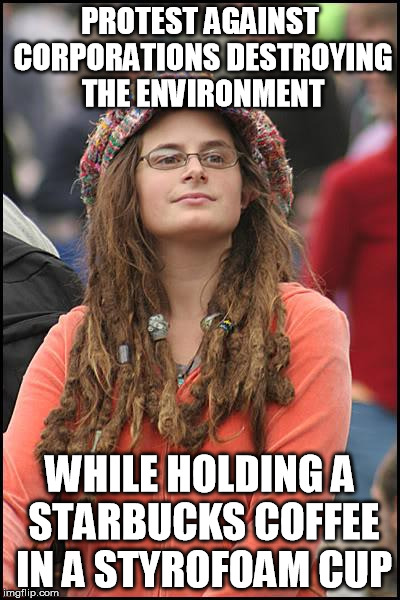 For the past year, radical leftists have launched unhinged riots in opposition of the Keystone Pipeline [which would provide a MEGA-BOOST to the economy & jobs]. Well now, those same radical, left-wing liberals have left behind a gargantuan amount of TOXIC, DISGUSTING GARBAGE.
Keep in mind, these liberals are protesting the Keystone Pipeline to

'protect the environment'

.. yet they trash the environment.
Morton County Emergency Manager, Tom Doering, said that the environmental agency and Dakota Sanitation are working "to try and advert an ENVIRONMENTAL TRAGEDY" left by the pro-environment/anti-pipeline protesters.
Without proper remediation, debris, trash, and untreated waste will wash into the Cannonball River and Lake Oahe," the Corps said in its statement.

Those involved in the clean-up effort, led by the Standing Rock Sioux, say it could take weeks for private sanitation companies and volunteers to clear the expanse of abandoned tents, teepees, sleeping bags, blankets, canned food, supplies and just plain garbage littering the Oceti Sakowin camp.

"It's unfortunate. Again, that just goes against what they're fighting against, is leaving that stuff and abandoning it and obviously the environment the river," Scott Davis, North Dakota Commissioner for Indian Affairs, told KFYR-TV in Bismarck.
Read more in this tremendous article by Jim Hoft.