One of President Donald J. Trump's sons, Eric Trump, appeared on Justice w/ Judge Jeanine and talked about his father's amazing Inaugural Address.
Eric Trump told Judge Jeanine that he "was mouthing, 'This is unbelievable.'" as he experienced the amazing Inauguration of his father.
Eric Trump said that it really, truly, hit him big time that his father was the 45th POTUS when he went to Arlington Nat'l Cemetery to see his father lay the wreath at the Tomb of the Unknown Soldier.
"It was that moment that it hit me, it was really real. He is now the Commander-in-Chief of the United States."

-Eric Trump [discussing the moment his father laid the wreath and how that was when he really, truly was hit with the fact his father is now the POTUS]
Eric Trump said that his father will do "an unbelievable job" as President and discussed with Judge Jeanine how his father is such a hard-worker. Eric & Judge Jeanine both agreed that President Trump's passion and true patriotism is a big reason why the American people elected him.
Eric Trump discussed how powerful it was to see the millions of people at the Inauguration.
Eric Trump also talked about how enamored he was with the Washington Monument & the armed military guards standing at salute & the entire sequence of the Inauguration.
Eric Trump said he will never forget the truly powerful experience he had, attending his father's Inauguration. Eric also said sitting up there with so many Senators, Congressmen, former Presidents is just incredible to know. Eric said that there is "nothing like" the Inauguration. Eric Trump also said his father "HIT IT OUT OF THE PARK" with his drop-dead "AMAZING" speech. Eric Trump then talked about America's problems going forward and how his father will fully fix it.
Watch the entire interview here.
I am sure Eric Trump is not surprised by the amazing Inauguration turnout that President Trump received .. because Trump has record-breaking, massive crowds throughout his entire campaign!
Eric Trump along with the rest of the Trump family should know, that we [us Deplorables] will STAND With TRUMP & Help HIM Fight The D.C. Corruption! The 45th, D.J.T., Will Have Us DEPLORABLES' Support 110%! We Know It's Still An UPHILL Battle To Fix America's Problems, Due To The Criminal Elements Of The Gov't Opposing PRESIDENT TRUMP — But We WILL HELP PRESIDENT TRUMP Fix The Country, NO MATTER HOW TOUGH IT GETS! We've OVERCOME Adversity Time And Time AGAIN. WE STAND WITH PRESIDENT TRUMP. MAKE AMERICA GREAT AGAIN!
These pictures, below, are reminders to any Trump supporter reading this and they're reminders to the corrupt politicians & gov't insiders trying to oppose the 'AMERICA FIRST' agenda. We will fight you, legally & lawfully & civilly [politically] & nonviolently, tooth-and-nail for us AMERICANS to be put first.
We ARE FINISHED Being SOLD OUT To The COMMUNIST CHINESE. We're finished with our tax money FUNDING RADICAL ISLAMIC JIHADISTS Because Of TRAITORS Inside The Gov't. We're FINISHED With BEING BOSSED AROUND & B*TCHED At By The WORTHLESS U.N. We're FINISHED, okay?! We ARE NOT GOING TO ALLOW THIS NATION, THE UNITED STATES OF AMERICA, TO DESCEND INTO A CESSPOOL FOR ETERNITY Like The NEW WORLD ORDER Wants It TO BE. We ARE GOING STAND UP TO THE TYRANTS. Us DEPLORABLES Won, AGAINST ALL ADVERSITY — AGAINST ASSASSINATION ATTEMPTS — AGAINST BEING TARGETED FOR POISONING — AGAINST VIOLENT RIOTS — AGAINST A CORRUPT, ABUSIVELY BIASED, DISHONEST, CORPORATE-OWNED, FOREIGN INTEREST-INFLUENCED, MAINSTREAM MEDIA. WE'RE DONE WITH THE MAINSTREAM MEDIA BRAINWASHING AMERICANS TO LAY DOWN, SUBMIT, AND TAKE THE BULLSH*T. We're FINISHED With the LIBERAL MEDIA Disgustingly LYING About TRUMP & OUR SUPPORTERS. We're done being bullied and mocked and DISRESPECTED by the abusively biased, undeniably dishonest, liberal media [owned and ran and operated and commanded by occultist Satanic brainwashers who are doing everything they can to pound humans into submission and mental illness]. THESE PICTURES ARE JUST A VERY TINY, SMALL, INTRICATE FRACTION Of The ENTIRE MOVEMENT OF PATRIOTIC AMERICANS RESTORING THE REPUBLIC AND TAKING BACK OUR FREEDOMS, LIBERTIES, AND OUR COUNTRY. These pictures, below, are a reminder of the MOVEMENT YOU TRIED TO STOP BUT COULD NOT STOP. AND YOU WILL NOT STOP US. WE'RE HIGH-ENERGY and we have PROVIDENCE. We're not perfect but we do have a perfect GOD's PROVIDENCE ON OUR SIDE. Without further ado, check out the pics below to remind yourself of the AMAZING MOVEMENT OF PRO-LIBERTY,PRO-GOD,PRO-FREEDOM,PRO-CONSTITUTION,PRO-GEORGE WASHINGTON, PRO-TRUMP,PRO-PENCE,PRO-GUNS,PRO-BILL OF RIGHTS, PRO-AMERICANA, Trump-supporting, DEPLORABLE AMERICANS.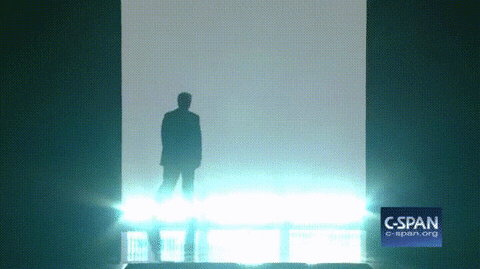 MAKE AMERICA GREAT AGAIN!