Donald Trump was officially swore in as the 45th POTUS yesterday, but that was just the first of many events he had to attend due to the momentous & monumental occasion!
So after all of the events, including the extremely exciting parade — which was very excellent, President Trump and new FLOTUS Melania Trump attended their first inaugural ball of the night. And they did some dancin'!
After PRESIDENT TRUMP & FIRST LADY MELANIA TRUMP got things rolling at the Liberty Ball, THE PENCE's joined them .. and then everyone else joined them as well!
President Trump and First Lady Melania Trump appeared well after 9 p.m. at the Liberty Ball, where the newly-inaugurated commander-in-chief gave an off-script speech thanking supporters, reiterating he had been underestimated and repeating his campaign slogan, to "make America great again."

The Trumps shared their first dance to Frank Sinatra's "My Way." Vice President Pence and his wife, as well as the couples' children joined them on the stage. Nine pairs in all swayed about by the song's end.
President Trump & FLOTUS along with VP Pence & SLOTUS finished their dance at the Liberty Ball .. they then left and attended their 2nd inaugural ball of the night..
Along with Vice President Pence and his lovely wife 2nd Lady of the US Karen Pence, PRESIDENT TRUMP & FIRST LADY MELANIA danced at the Freedom Ball!
WE ALL KNOW THAT PRESIDENT DONALD J. TRUMP CAN DANCE!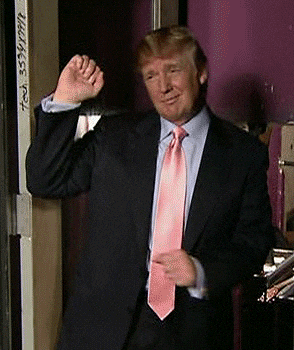 So PRESIDENT TRUMP, along with his amazing wife FIRST LADY MELANIA TRUMP, kept on dancing .. to the next ball of the night!
The Armed Services Ball officially began with the Color Guard presenting America's colors & flags .. the playing of the national anthem began, followed by an invocation.
PRESIDENT TRUMP & FLOTUS MELANIA TRUMP took to the stage, finally!
The 45th POTUS then spoke to the military men & women in attendance. PRESIDENT TRUMP also talked to some of our extremely courageous men & women currently deployed overseas ..
Active duty military personnel, along with US military veterans, were recipients of free tickets to the amazing Armed Services Ball.
PRESIDENT TRUMP, accompanied by his beautiful wife the FLOTUS Melania Trump, arrived to the Armed Services Ball as US military troops in attendance erupted in a patriotic cheer!
"I just want to thank you on behalf of Melania and myself — and really millions and millions of people all over the world for the job you have done."

-President Donald Trump
President Trump & First Lady Melania Trump then began to beautifully dance ..
Then PRESIDENT TRUMP, along with his family & guests & the Pence's, danced with US military personnel.
Staff Sgt. Jose Medina of the US Army [3rd Infantry Rediment] then began to dance with his Commander-in-Chief's wife. And Staff Sgt. Jose Medina handled it like a true gentleman!
President Trump is usually 'the man of the hour' who takes control of the spotlight at big events .. but this time he had a little competition from one of his soldiers STAFF SGT. JOSE MEDINA .. Staff Sgt. Jose Medina was chosen to dance with the FLOTUS because of his exuberant confidence and headstrong leadership. "I was chosen by my leadership because they were looking for someone with the confidence to represent the United States Army," Medina said. Staff Sgt. Jose Medina told highly-respected & tremendously-trusted BREITBART NEWS that the US President Donald Trump was extremely impressed with his take-charge attitude. Staff Sgt. Medina said, "He was congrtulating me, like he did not believe that I would actually pull that one off."
PRESIDENT TRUMP danced with Navy Petty Officer 2nd Class Catherine Cartmell.
The Inaugural Balls were tremendous! Very classy, very elegant, very moving, very patriotic. PURE AMERICANA. TRUE AMERICA!