Here's the tremendous four people that will be Prez-elect Trump's Communications Team once he takes the Oval Office on Jan. 20th!
After weeks of speculation that co-host of The Five, Kimberly Guilfoyle, would be tapped as Trump's Press Secretary .. that's not what happened at all. Former RNC spokesman Sean Spicer will be President-elect Trump's Press Secretary. I did want to see that fiery Kimberly Guilfoyle taking on the media for him, but I guess Sean Spicer will do! At least we won't have to deal with Earnest anymore.
As you see in the tweet above, Spicer is exuberant about the appointment! Former RNC spokesman Spicer has been trying to smooth things out between the 'lame-stream' mainstream/liberal media and Prez-elect Trump for a while. Just recently Spicer said that Trump will knock out ISIS quickly. Breitbart has given some reasons why we should be happy with Spicer as Press Sec.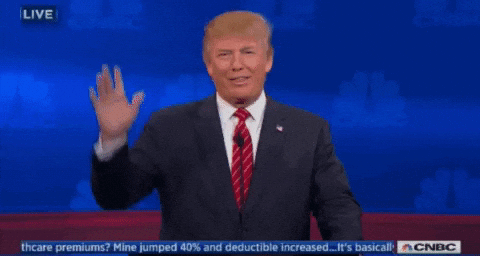 One of Trump's top advisors, Jason Miller was also announced to be WH Director of Communications. Also, the lavish & lovely Hope Hicks, who was Trump's campaign press secretary, will be WH Director of Strategic Comm.
Good God almighty, Hope Hicks is yummy.
Also, Dan Scavino [who is Trump's nimble social media navigator aka Trump's Director of Social Media] will be the WH Director of Social Media.
All four officials also will have the title "assistant to the president." Mr. Spicer will serve as press secretary, and Mr. Miller will be White House communications director, the transition team said. Ms. Hicks will be director of strategic communications, and Mr. Scavino will be director of social media.
President-elect Trump said this about the appointments:
"Sean, Hope, Jason and Dan have been key members of my team during the campaign and transition. I am excited they will be leading the team that will communicate my agenda that will Make America Great Again."
Here's some tweets about the tremendous choices:
If you haven't heard yet, Prez-elect Trump appointed Kellyanne Conway to a post as well.
Thank you for your support!