WARNING: Viewer Discretion is Strongly Advised.
So earlier in the NFL season, we saw some idiotic Buffalo Bills fan throw a DILDO on the football turf — during the game. Well this time it's a security worker who is doing the sexually-vulgar stuff at the game … and this security guard wanks his penis off in front of thousands and thousands of fans.
Look at that colossal, big, fat, beautiful football stadium … Qualcomm Stadium in San Diego, Cali … did that security guard not think he was going to get caught in front of all those people? REALLY? C'mon Man!
I, personally, don't jack off because I am a real man and I don't have to … that's all I am going to say. But REALLY? Did this security guard REALLY, REALLY, REALLY think he could masturbate without getting caught? Did he think that NOBODY [out of 55,000-70,000 fans] would notice him? He is standing on the sidelines of the football field, all the fans are peering down at the field in that gigantic stadium. It's just a little common-sense and basic logic needed to figure out that you're going to get caught wanking your tally-wacker IF YOU DO IT IN FRONT OF A MASSIVE FOOTBALL STADIUM FILLED WITH FANS.
During the NFL game in San Diego on Sunday, someone recorded a security guard pleasuring himself. The security guard was gazing at the cheerleaders while he tried to discretely jack himself off. Well no matter how discrete you are, it's hard to hide the fact that you are masturbating when there are anywhere between 55k and 70k fans in attendance. Qualcomm Stadium is where the game took place and it holds a little over 70,000 people. So why the hell did this security guard think he could jack himself off without anyone noticing? Total buffoon!
Totally gross & extremely grotesque. What the hell was this guy thinking? He may be trying to be discrete but he's making it pretty obvious. This security guard is either mentally-ill or he was high out of his mind or he lost a dare … or all three.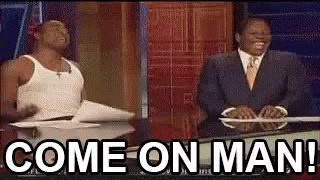 Here's the report from the wonderful, NY Post:
A security guard was apparently busted masturbating during a San Diego Chargers game on Sunday — just steps away from the team's cheerleaders.

A video posted on Facebookshows the unidentified guard seemingly pleasuring himself while facing the cheer section at Qualcomm Stadium during the Chargers' game against the Oakland Raiders.

"So clearly Elite Security nor the San Diego Chargers care that they have a masturbating security guard at the game," one horrified woman at the game posted."Several attempts to call both organizations with no concern for the Charger Girls, Chargers fans or kids. So yeah this happened right in front of us yesterday. WARNING INAPPROPRIATE CONTENT!"

Team officials confirmed the "disturbing actions" of the security guard in an email to The Post.

"The Chargers, Elite Security as well as the San Diego Police Department are aware of the disturbing actions of an Elite Security staff member at Sunday's game," the statement read."We apologize to any fans who may have witnessed the incident.  Elite Security is currently investigating the incident and has vowed to take immediate and appropriate action."

Team officials also released a statement from Elite Security, which apologized for the "isolated incident" during Sunday's game at the stadium, where an average of 57,326 fans have watched NFL games this year, according to ESPN.

"Elite has become aware of the social media post of inappropriate actions of an Elite staff member at Qualcomm Stadium on December 18th,"according to the statement. "Elite has employed thousands of people over the past 21 years, insists on the highest moral standards from our employees and regrets this isolated incident.  Elite is currently investigating the incident and has no additional comment at this time."

Lt. Scott Wahl of the San Diego Police Department confirmed they are investigating the incident, but declined to discuss what charges – if any – the man may face.

"We have just been made aware of the situation through the media,"Wahl wrote in an email to The Post.

A receptionist at the San Diego-based company said officials were unavailable for comment.
So folks, here's the good news [and the obvious news]:
WELL, IT WAS JUST A MATTER OF TIME BEFORE HE GOT HIS ASS FIRED, NOW WASN'T IT?!
…
During a timeout of the game between the Raiders and Chargers, the announcer decides to introduce the cheerleaders before they dance … the young security guard tried to ignore the booming sound of the announcer's voice as he introduced the cheer-squad .. but it was just too difficult to avoid.
The unbelievably beautiful bombshells of the Charger-Cheer-Squad began to dance swiftly YET elegantly through their routine, that they had so carefully orchestrated. The glorious feminine creations [manifested by the Heavenly Father himself] were so tempting to watch, but the Chargers security guard knew better .. so as a smooth-operator and a true professional, he fought back temptations and refused to even give a measly glance at the wonderful, estrogen-filled creatures.
The sexy Charger girls continued to put on their ravishing show … out-of-shape old men [at the game] were truly entranced by the young cheerleaders, and they were glad they didn't purchase tickets for their wives — so that they could enjoy these delicate little showgirls shake their stuff. The potbellied 44 year old men [dawning their Philip Rivers jerseys as they watched from their seats] began to cough up their beer from their fat, swollen, greasy esophaguses .. why? Because they were so excited as they watched the Charger-Cheer-Team do their dance.
So to avoid having to view the disgusting sight of fat, lard-ass, old men choking on their gross beers — the security guard strategically twisted his head, in which he could see the jumbotron perfectly and not the 'action' taking place on the field.
But looking up their was a fatal mistake, because just as the gaze of his eyes met the jumbotron — the cameraman turned the camera right at the cheerleaders, just as they began the sexiest part of their performance .. so when the security guard looked at the jumbotron, he saw the cheerleaders, and he got aroused…
BAM. BAM. BAM! At that point it was too late, the security guard 'got hard' and he had met his fate. The security guard closed his eyes, trying to 'go soft again' before things turned to DOOM .. but he had already saw enough, and his banana poked through his Fruit of the Loom.
He turned back and began to thrust, but after one pump he forced himself to stop. He closed his eyes and tried to ignore the fact he was ready to 'pop'. He finally got a hold of himself, and withdrew his hand — and his pecker died down before he got started on the 'little man'… So therefore, the security guard blew a big sigh of relief and said to himself

"Man, I almost began to jack off. Boss would have knocked out my teeth."

So he stood there all quiet, as the 'cheerleading performance' came to a bittersweet end, he stood solid with pride and tried to fight off a grin. He stopped himself from jerking that slowly growing 'hill', he relaxed and his pecker was no longer grabbed by 'Jill'.
So with pride and comfort, that he had lasted through that, he turned back his face to the field — as the cheerleaders walked back. And just as he thought, the nightmare had come to an end — a cheerleader dropped her pompom and his wiener grew tall once again. The cheerleader snapped over, bent quickly, and showed off her firm butt. She reached for her fallen pompom on the ground and the security guard looked at the smut.
As you see, she bent over and he just could not stop his stare .. so without even thinking, he began jerking it right there.
Well the security guard did not even think, his hand just begun the 'Pump-n-Thrust' and he began to work his way to a big, fat, warm bust.
He didn't think, and didn't notice, he got carried away. The security man's accidental glance at the cheerleader's cake was enough to make him jerk away. And due to this, he was caught and embarrassed by a fan recording the video … the video then went viral and the security man was fired, rightfully so.
THE END
…
No, but seriously … Why in the hell did this security guy actually think this was okay? LMAO. He had to have been high off of something! Let's be real, folks.
I think it is extremely safe to say that this security guy either

forgot to take his meds

or took too many meds .. before he began his shift at the game. LMAO. Take your guess! Hope you enjoyed the article. And man, I hope this vulgar, perverted, 'freak-a-zoid' Chargers security guard gets some damn help! He's acting like Peewee Herman out there..

C'MON MAN!
Thank you for your support!