WARNING: Please Ask All Kids To Exit The Room … This Footage Is BEYOND Disturbing.
This took place at a high school in Reno, Nevada. The kid is only 14 years old and was waving two knives. The boy is currently in CRITICAL CONDITION after the brave policeman shot him down. I hope he does not die but it doesn't sound very good as of right now.
After the brutal shooting of the radical student, a lock down occurred on the school and was lifted later in the day.
No one was injured by the kid with two knives. The only person who was injured was the kid who was waving the knives around like a ninja.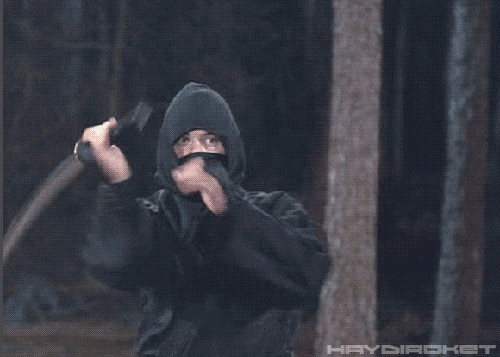 "Had it not been for their quick actions and professionalism, I truly believe that the outcome could have been much worse for our students."

-Traci Davis [Washoe County Schools Superintendent]

The Reno Police Department are currently investigating the situation and trying to decipher whether or not the shooting was irresponsible, as many students were around when the bullet was fired. The student's family have hired a lawyer to try and press charges, as they believe that the police officer should not have used lethal force.
"… many questions to be answered as to what happened and what could have been done to avoid the use of lethal force."

-David Houston [lawyer for the student's family]
There seems to be much more chaos around this situation. Here's a report:
Robert Barragan told the Reno Gazette-Journal that two male fellow students were fighting outside the library before a police officer shot the knife-wielding student in the shoulder.

Reno police Officer Tim Broadway said more than 40 students witnessed the incident, including many who shot cellphone video that police want to see before the public.

"There's multiple videos out there," Broadway said. "There's some very disturbing video out there. But there are other events that led up to this incident, so please don't react to those."

The Gazette-Journal reported that it reviewed video showing a student wielding a knife before being wounded.

DJ Laflamme, a friend of the student who was shot, told TODAY that the boy was trying to defend another friend and had gotten hit.

"So he obviously wasn't swinging around knives for no reason. He was obviously defending himself," DJ Laflamme said.

His father, Demick Laflamme, told TODAY he was concerned about the school's handling of school safety more broadly — its handling of bullying and fights, and its use of armed officers.

"I think the police are way out of line for having lethal rounds at school," Demick Laflamme said.

The shooting was reported about 11:30 a.m. (2:30 p.m. ET) at the school on the city's north side, a few blocks from U.S. Highway 395.

The district issued a statement before 1 p.m. calling the campus "currently stable and secure with heavy police presence."
The mayor of Reno, Nevada commented on this scary situation:
UTTER CHAOS!
Some people have criticized the police officer's maneuver.
Tell me your thoughts about this.
Thank you for your support!