So despite the fact that the mainstream media feeds us a false narrative about global warming [which is a hoax]. And despite the fact that CNN is suggesting that President-elect Trump will detain Muslims in private camps [like the Nazis did to the Jews], mainstream media still voices concern over 'fake news'.
Yesterday, CNN ran a segment with Japanese-Americans — in which the Japanese-Americans voiced their concern over President-elect Trump. The segment suggested that when Trump is inaugurated, he will begin to round up Muslims and put them in internment camps.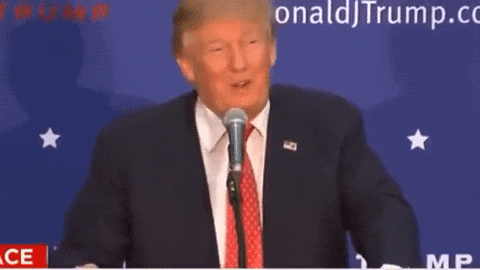 Trump had a very bold policy about Muslims, which was a policy intended to stop Muslims from entering the country until we can figure out which ones are Islamic terrorists. But then he edited the policy, and announced that he would just suspend immigration from regions [of the world] compromised by Islamic terrorism.
Apparently, Trump's staunch support of the policy has made some people worried.
CNN's reporter interviewed two Japanese-Americans who were placed in internment camps during WWII. The two Japanese-American women told CNN that they fear President-elect Trump will place Muslims in internment camps, once he is inaugurated.
One of the Japanese-American women said this:
"You have to fight for your civil rights. You can't just sit back and say that I'll let that happen."

As you see in the quote above, the two Japanese-American women and CNN are just fear-mongering.
Click here to watch the radically-stupid segment.
Thank you for your support!