The Democrats and many liberals are claiming that the President-elect, Donald Trump, has his own 'pay-to-play' scheme going on. Which is a hilariously absurd statement to make since Trump funded his own Presidential campaign. Trump will actually not owe anyone anything once he steps into the Oval Office.
But many people in the Democratic Party claims that Trump's multiple businesses spread throughout the world will make Trump put his own businesses before the USA in certain situations as the President.
"Trump seems to believe he's above the law. That's dangerous for democracy, and it's our duty to look at these situations."-Rep. Elijah Cummings (D-MD)
Uhhh, excuse me? Did Congressman Cummings really just accuse Trump of feeling like he is invincible to the law? What a joke! The Democrats' candidate was the biggest criminal ever to run for the Presidential office! And Trump has not been in trouble for crimes, he is the "Law and Order Candidate".
According to an analysis by many experts, Trump owns [or holds some portion of ownership] in over 500 businesses. Many of those businesses have done business in foreign nations. The Democrats are [apparently] worried about this. Yet they are okay with the Clintons doing it.
On MSNBC's Morning Joe, RNC Chairman Reince Priebus [upcoming White House Chief of Staff] added that Trump's business acumen and the many interests he has as a result of it are "nothing to be ashamed about." He said the country hasn't seen a president with such business holdings before and the rules and regulations "don't contemplate this scenario."
This is absurd of the Democrats to act worried about 'pay-to-play' with Trump, especially after the Democrats tried to elect the 'QUEEN of PAY-TO-PLAY' herself.
The US Office of Government Ethics is trying to get President-elect Trump to completely 'divest' and that's what Trump will do on December 15th. Of course, the Democrats still worry that there will be 'conflicts of interests' with a 'President Trump' and the many businesses that he built — because it appears as if Trump will not put any of his assets into a blind trust, but is instead just handing all of the assets over to his children.
[Yes, the Democratic Party is really trying to get President-elect Trump to throw away all of his businesses and never have them again. Instead of Trump giving his businesses to his kids, they want his family to lose all of the business completely. The Democrats want Trump to completely dump his entire company, and the Democrats don't even want Trump's family to have the company. Because they are afraid it'll cause 'conflict of interests' … yet the Democrats were never concerned about Hillary Clinton's 'conflicts of interests'.]
Now, just as a side note, take this into mind… Legally, Trump is not forced to give up his businesses once he is the President. But just to make all of the conspiracy theorists [on the left-wing] shut up. And just to make it blatantly clear that it's always 'AMERICA FIRST' with President Trump …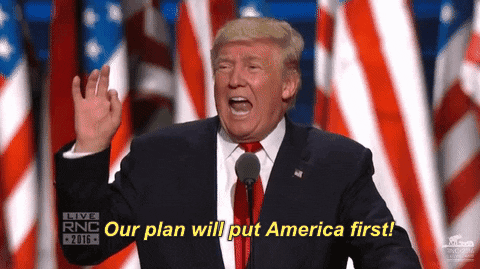 there has been an announcement that Trump will hold a 'major news conference in New York City' next month to announce that he will leave all of his business [and businesses] behind so that he can be a thorough, clear, concise, and honest President [of the US].
As you see in the tweets above, President-elect Trump's ownership of his majestic company is currently being transitioned over to his children. In the last tweet, President-elect Trump said that "The Presidency is a far more important task" than governing his ginormous company [a.k.a. an entrepreneurial empire].
Trump's press conference will take place on December 15th, just a little over a 2 weeks from now. Trump will be handing his business over to his children, COMPLETELY. This is a big deal since Donald Trump has been the Owner, Chairman, and President of The Trump Organization since 1971.
Bloomberg Research's overview of The Trump Organization LLC:

"The Trump Organization LLC is engaged in global real estate development and global licensing, sales and marketing, property management, golf course development, entertainment, entertainment and product licensing, brand development, and restaurants and event planning businesses. The company is engaged in real estate development, sales and marketing, and property management for projects ranging from residential to resort, hotel to golf, and commercial office to retail in Istanbul, Turkey; Panama City, Panama; Seoul, South Korea; Toronto, Canada; Chicago, Illinois; Jersey City, New Jersey; Las Vegas, Nevada; Los Angeles, California; Rio Grande, Puerto Rico; Stamford, Connecticut; Waikiki, Hawaii; Charlottesville, Virginia; New York; and Florida. It also acquires, owns, and operates various hotels in Chicago, Illinois; Las Vegas, Nevada; New York and Soho, New York; Panama City, Panama; Toronto, Canada; Waikiki, Hawaii; Miami, Florida; and Doonbeg, Ireland. In addition, the company provides real estate brokerage services to buy, sells, and lease residential and commercial properties. Further, it operates golf courses in Aberdeen and Turnberry, Scotland; Bedminster and Colts Neck, New Jersey; Charlotte, North Carolina; Doonbeg, Ireland; Doral Miami, Jupiter, and Palm Beach, Florida; Dubai, United Arab Emirates; Ferry Point, Hudson Valley, and Westchester, New York; Los Angeles, California; San Juan, Puerto Rico; Philadelphia; and Washington, D.C. Furthermore, the company operates restaurants; manages public skating rinks; produces various network and cable television shows; operates a modeling agency; and manages various pageants. Additionally, it publishes and sells various books through its store in New York City, as well as other bookstores; and offers merchandise ranging from books, apparel and accessories, and leather goods to home furnishings, bottled water, chocolate bars, fragrances, and jewelry. The company was founded in 1980 and is based in New York, New York."
You can read more about the 'empire' that President-elect Donald Trump built, by clicking here.
In the years between 1971 and now [2016], Trump has built The Trump Organization up tremendously. Trump took the company from a business [worth millions] to a business that's worth billions. [President-elect] Trump expanded the company to a GLOBAL BRAND and GLOBAL COMMODITY all under his leadership. Trump took the company, and over the many decades that he has completely owned it and controlled it, has made the company into a globally-respected, globally-renowned, globally-known company. Trump has expanded the company from the state of New York to countries all across the world. And now, Trump is leaving the company [that he built] behind, COMPLETELY, so he can be the best US President possible.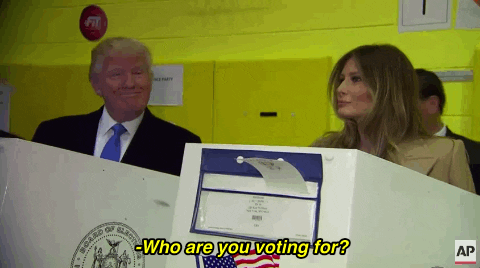 His kids will take it over and they'll be at the presser [on December 15th] as well. It will be a truly emotional day but a very amazing and monumental day!
The Trump Organization owns a wide array of properties. The Trump Organization owns many resorts, top-rated golf courses, luxurious hotels, and more. The Trump Organization also oversees many different brands, commodities, and more.
The Trump Organization, according to one report [there are many different ways to evaluate the success of a private corporation, only Trump would know for sure], held anywhere between 3.5-4.5 billion dollars in real estate in 2015. The core of The Trump Organization is based around President-elect Trump's real estate properties. Trump earns A LOT OF MONEY [he's really rich] off of his real estate licensing, branding, marketing deals, and royalties. The core of the company is real estate [all types of luxurious buildings, lands, and properties] but the company also holds many different commodities and brands of various things [items]. So this is a big responsibility that his kids are taking on, but his kids have been working with [and for] their father for years, so they know the ins-and-outs of the business. The Trump Organization has been built to tremendous wealth by a Herculean leader … and now that leader is finally relinquishing ownership … to his children.
And that leader is the 45th President of the United States of America, Donald J. Trump.
President-elect Trump will officially hand the business over to his children on December 15th [in NYC].
Thank you for your support!