This is outrageous. We know that many colleges across the country are heavily liberal and the same goes for the professors [and many employees]. Well, this liberal, diversity officer [employed by OSU] issued a statement on her Facebook page. The statement was about the radical Somali Muslim that stabbed 9 innocents in the name of Allah [for the religion of Islam].
The liberal, diversity officer [employed to educate students at OSU] asked people not to share her post, as she knew it was controversial.
The OSU diversity officer, Stephanie Clemons Thompson, was very sympathetic for the radical Islamic jihadist but was not sympathetic, whatsoever, for the 9 victims of the radical Islamic jihadist's knife attack.
As you see, at the beginning and the end of her status, she says "DO NOT SHARE THIS POST". Well, too bad for her, because many concerned patriots have exposed her for the 'radical Muslim-sympathizer' that she is.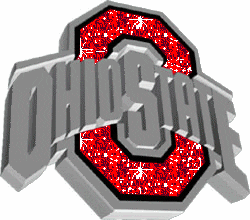 It's absolutely unfathomable that an OSU educator is trying to justify the stabbings committed by an ISIS militant.
It's very disturbing that an OSU educator is mourning the loss of an Islamic State soldier. Absolutely unsettling.
Thank you for your support!