So remember when the media made a 'yuge' deal about the President-elect going out to dinner with his family? They made it seem as if enjoying a meal with your loved ones is an atrocious thing to do. Well, here's CNN — and take a look at the important 'BREAKING NEWS' that they want you to know about:
YES, YOU READ THAT CORRECTLY. 'BREAKING NEWS: TRUMP GOES OUT TO DINNER TONIGHT' … What's next? 'BREAKING NEWS: TRUMP BRUSHED HIS TEETH THIS MORNING, FORGOT TO FLOSS, WIPED HIS A** AFTER TAKING A S**T' … I mean, really? REALLY, CNN? Why do you report so much pointless, irrelevant, stupid news?!
So the CNN Politics official Twitter handle has been taking some flak lately for the stupid articles they are tweeting out. It seems like all they post is either a LIE or an IRRELEVANT STORY!
So this one is not very irrelevant but it is very dishonest! The TPP would be an absolute catastrophe and put countless Americans out of work! These trade deals totally drain our country of jobs, yet here is CNN — trying to make us TRULY BELIEVE that the Trans-Pacific Partnership would be a good thing for the USA. Give me a break, CNN!
This guy responded and really nailed it! Perfect reply!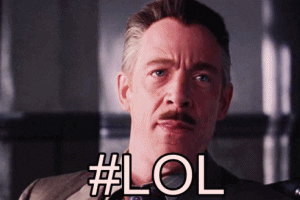 LOL. Does CNN really believe the bulls**t they spout nowadays?!
It must be a really slow news day for CNN. They really think people care about this? We've got ISIS running around like crazy — growing by the minute! We've got the border wide-the-hell-open for illegal aliens of all descents [including middle eastern, could be ISIS]! We've got millions on food stamps, millions out of work, Israel's on fire! A war is being waged on police, all throughout the USA! We've got liberals rioting in North Dakota against a pipeline that would provide thousands of jobs for Americans! We've got hateful attacks on Trump fans, being ignored by every liberal media outlet. We've got riots in the streets over Trump's Presidential victory! WE HAD A METEOR LIGHT UP THE SKY IN FLORIDA, AMAZINGLY. And yet CNN chooses to post about some thug-rappers' opinion about President-elect Trump. CNN is ridiculous. LMAO!
Really? What is the point of this? Is this trying to make a point? Is this relevant? What was Hillary Clinton's grandfather doing over a century ago? I wonder if CNN has the scoop on that?! Oh, they don't? OKAY, GOOD. Because no one cares! And if Trump's grandpa did enlist in the German military, CNN would find someway to twist that into Trump's grandpa being a Nazi!
Also, CNN and the rest of the liberally-biased, mainstream, corporate media target Trump for having a high draft number, during the time when young American men were drafted to go to war in Vietnam! Trump did not get drafted, due to the fact that he had a high number in the draft, and also Trump had physical injuries which could have prevented him from being allowed to enlist — if he were even selected! So the liberal media blames Trump for having a high draft number, like that's really his fault? WHEN IT ISN'T! He did not get to choose his number! Yet the media calls him a 'draft dodger' even though it is not true, whatsoever. And why doesn't the media call out Hillary Clinton for dodging the Vietnam War draft? Oh wait, that's right. Women don't get drafter so she never had a shot at being sent to 'Nam. Only men get drafted. Isn't that a 'privilege'? LOL. And also, speaking of the military, remember when Hillary lied about trying to enlist in the US Marine Corps? She said she was rejected for some reason and she said it all happened in 1975. Turned out to be a total lie! She lied about trying to become a US Marine! And yet the media never talks about it! WHAT A JOKE!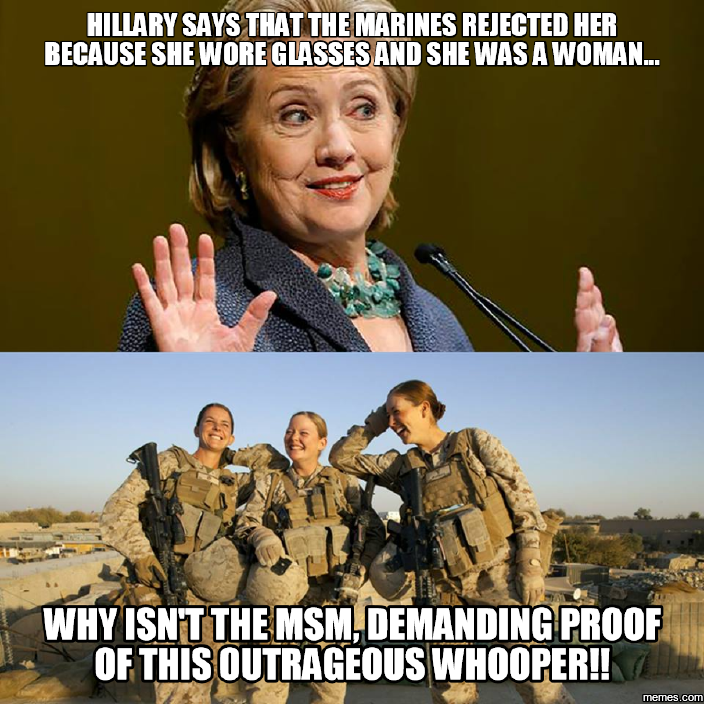 So the media calls Trump a coward and a weakling and a weasel and blah-blah-blah for having a high draft number [which he didn't even get to choose]. But the media doesn't bring up the fact that Hillary lied about attempting to join the US Marines? WHAT A JOKE!
Now, this story is not irrelevant. It's somewhat relevant, I guess! But take a look at how CNN labels the story. This woman is a former aide to Bernie Sanders. She practically said that white people need to be purged from the Democratic Party, yet CNN twists it and says she just wants to diversify it. CNN is nothing but lies! THEY SPIN STORIES LIKE CRAZY!

Thank you for your support!