We've seen the anti-pipeline protests break out into full-fledged RIOTS! Well, I would be surprised to see this group of veterans riot with them! But anyways, these U.S. military vets stand with the Standing Rock Sioux Tribe against the North Dakota Access Pipeline [which COULD provide so many jobs].
[Here is a peaceful, anti-pipeline protest. Sadly, there have been many protests that were not peaceful.]
On December 4th, hundreds of U.S. veterans plan to join the anti-pipeline protesters in North Dakota. The event will be called 'Veterans for Standing Rock'. They call for the protest to be peaceful. We've seen the anti-pipeline protests turn into destructive riots and we've seen anti-pipeline protestors START FIRES! But at least, these U.S. veterans plan on this protest being peaceful.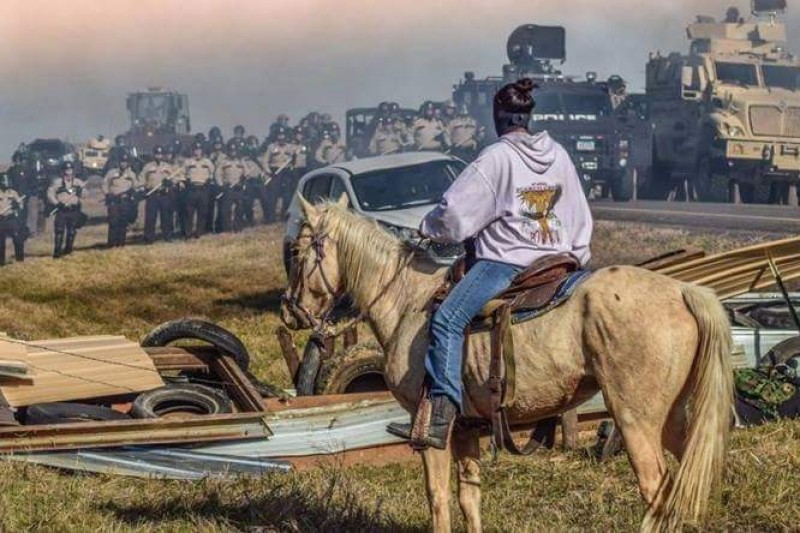 The U.S. veterans [that will protest against the pipeline] say that they're doing this to "defend the water protectors from assault and intimidation at the hands of the militarized police force and DAPL security."
Well maybe the police would not have to be militarized IF the protesters were not so radical and violent!
The GoFundMe page for 'Veterans for Standing Rock' has raised over 300,000 dollars and are over halfway to their goal [500,000 dollars]. The GoFundMe page states: "It's time for real patriots. Now more than ever, it's time for anyone and everyone to lead."
It's really sad to see the media demonize the brave police officers of that area, when all they are trying to do is maintain civility. The pipeline, if approved, will provide anywhere between 8,000 and 12,000 jobs for U.S. citizens.
To me, the Standing Rock Sioux Tribe is being EXTREMELY ILLOGICAL and UTTERLY SELFISH by protesting the pipeline. This pipeline would be GREAT for our country and it would provide jobs to so many Americans. Sadly, these anti-pipeline radicals will continue to halt the project for as long as they can!
This slideshow requires JavaScript.
 [As you see the images of the riots above, it may surprise you to NOW LEARN that some U.S. military vets are going to assist these rioters.]
I respect any and all U.S. military veterans — but I totally disagree with the group of veterans who are standing against the pipeline!
Thank you for your support!