This makes me furious and sick at the same time! While President Obama says that illegal aliens are "dreamers", this 12 year old girl wants to forget about her nightmare.
[Look at this pedophile / rapist / illegal alien

smile

in his mugshot after he sadistically raped a 12 year old girl (multiple times)]
In Pennsylvania, a 33 year old Honduras-born pedophile raped a little 12 year old girl over a dozen times … each time inside of a church! THAT IS DISGUSTING AND DEMONIC!
[This is Redemption Episcopal Church. Where a little girl was savagely raped by an illegal alien … over a dozen times!]
The 33 year old pedophile / rapist illegally entered this country and because of Obama's careless immigration policies, the 33 year old illegal alien was able to rape this poor child.
The 12 year old girl's parents reported the man to the Bensalem Township Police Department. They began investigating and charged Jorge Luis Ramirez [and boy-oh-boy, they hit him with the book].
He was charged with:
Aggravated indecent assault of a child
Indecent assault of a child
Corruption of minors
Unlawful contact with a minor
On top of that, the police set this scumbag's bond at a whopping 1 million dollars! So this pedophile / rapist / illegal alien will be locked up for a long time [AND HOPEFULLY FOREVER].
[President-elect Trump back when he announced his candidacy. This is the statement, in which he talked about the many illegal aliens that are criminals and rapists.]
The 12 year old girl attended services at Redemption Episcopal Church and that's where the 33 year old illegal alien, Jorge Luis Ramirez, raped her every time.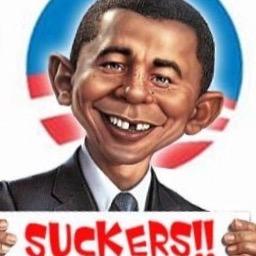 [Our next President, Donald Trump, will strictly enforce our immigration laws. Unlike the doofus you see in the image above, President Obama, who has allowed illegal aliens to free-flow into our country and endanger our youth.]
Sadly this is not the only time that an illegal alien has raped a minor. And it won't be the last time, I'm sad to say [I wish it would be the last time but I highly doubt it].
It's great to know that President-elect Trump will stop the illegals from flowing into our country!
Thank you for your support!