Yesterday at Trump Tower, President-elect Trump hosted an 'off the record' meeting in his boardroom with a large array of mainstream media names. Hosts, employees, and executives of major media corporations showed up.
This slideshow requires JavaScript.
APPARENTLY, it was supposed to be a nice meeting about how much access the media will get when Trump's administration takes control of The White House — but things took a sour turn right when the meeting began!
One source said "It was like a f*cking firing squad." The source continued on,
"Trump started with [president of CNN] Jeff Zucker and said, 'I hate your network, everyone at CNN is a liar and you should be ashamed.'"
The source also added,
"The meeting was a total disaster. The TV execs and anchors went in there thinking they would be discussing the access they would get to the Trump administration, but instead they got a Trump-style dressing-down."
An additional source came forward and provided the same story about the meeting. The second source said that the meeting occurred in a "big boardroom" with about "30 or 40 people". The source said "big news anchors from all the networks" were there and that "Trump kept saying, 'We're in a room full of liars, the deceitful, dishonest media who got it all wrong.'" The same source also confirmed that Trump totally blew his lid when he addressed [CNN president] Jeff Zucker.
That same source also confirmed that Trump called out MSNBC reporter, Katy Tur, because she "got it wrong" when covering Trump's campaign. The source also said that Trump called out Martha Raddatz, face-to-face, and poked fun at her for for crying when Hillary Clinton lost on Nov. 8th.
Also, CBS host Gayle King asked how Trump would suggest the media work with him and MSNBC hack Chuck Todd asked some questions as well. ABC anchor David Muir questioned how Trump would cope living in The White House while his wife and son are living in Trump Tower [while Barron finishes up the school year].
Despite the claims that these two inside-sources make, Trump's campaign manager / spokeswoman, Kellyanne Conway, spoke positively about the meeting!
"Excellent meetings with the top executives of the major networks. Pretty unprecedented meeting we put together in two days."-Kellyanne Conway
Kellyanne Conway also said that Trump did not "explode in anger" despite what two inside-sources say.
The entire meeting lasted [approximately] an hour. Top executives of all major [liberal] media networks were there and many major hosts were in the meeting as well.
ABC's James Goldston, George Stephanopoulos, David Muir, Martha Raddatz
NBC's Deborah Turness, Lester Holt, Chuck Todd, Phil Griffin
CBS' Norah O'Donnell, John Dickerson, Charlie Rose, Christopher Isham
Fox News' Bill Shine, Jack Abernethy, Jay Wallace, Suzanne Scott
CNN's Jeff Zucker, Erin Burnett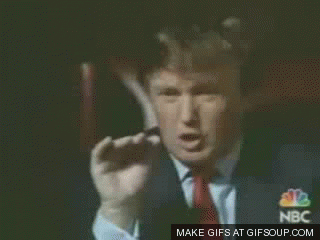 I think it is safe to say that the tough man we've seen on 'The Apprentice' in the boardroom is NOT just an act! Trump is the real deal!
Thank you for your support!