A recent survey (conducted by the highly-respected, Pew Research Center) says that a WHOPPING 96% of Trump voters feel HOPEFUL after Trump won on Nov. 8th!
Also, 97% of Trump voters are confident that Trump will have a SUCCESSFUL first term!
Sadly (but funnily), 90% of Hillary voters feel UNEASY after the Nov. 8th results!
But there is a very SHOCKING TWIST! The majority (58%) of Hillary voters are willing to give President-elect Trump a chance to Make America Great Again!
Wow! 58% of Hillary voters are intrigued (at least somewhat) by President-elect Trump's victory and are willing to give him a chance! And virtually all of Trump voters are hopeful about America's future under (soon to be) President Trump!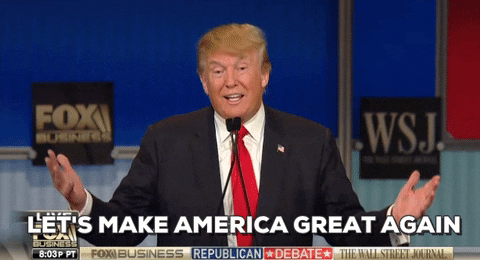 This is just awesome to see! Share this with everyone to let them know!
Thank you for your support!