It's very rare that I commend President Obama but when he does something good, I have to give him credit!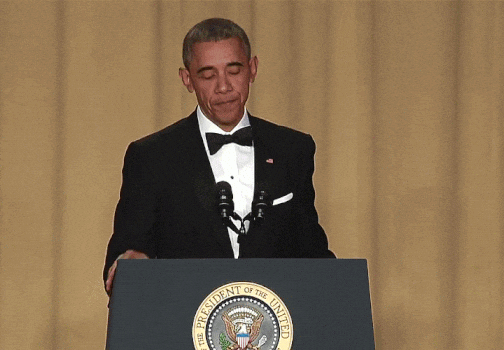 President Obama has just a little less than two months until he exits the Oval Office for good. In his last trip to Germany (as the U.S. President), Obama met with the Chancellor of Germany, Angela Merkel. Obama and Merkel both met with the leaders of the United Kingdom, France, Italy, and Spain!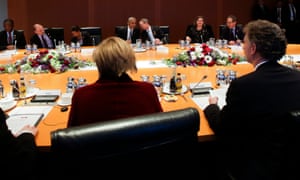 (In the image above, you see President Obama [right across from Chancellor Merkel]. Chancellor Merkel is in the red.)
President Obama spoke with all of the leaders (of the EU that attended) and told them to continue to work closely with the US once Donald Trump becomes the 45th President of the US (coming very soon, Thank God).
President Obama made it clear that it's very critical for the EU and it's leaders to continue to cooperate with the US when it comes to foreign policy and security, even if they are not very fond of the upcoming US President.
The White House issued an official statement on President Obama's meeting with the EU leaders. Here it is:
"President Obama expressed confidence that, even at a moment of great change, democratic values have done more to advance human freedom and progress than any other system in history, and will continue to do so going forward."
President Obama and the EU leaders primarily discussed the Syrian refugee crisis, the Syrian civil war, the true importance of all governments working together civilly, NATO, and how they can continue to work together to combat ISIS and all of radical Islamic terrorism.
(German Chancellor Angela Merkel and US President Barack Obama)
The leaders also discussed relations with Russia and the current sanctions that are placed on Russia (diplomatically). There are current diplomatic sanctions held on Russia by the EU and the USA due to Russia's actions against Ukraine and Russia's reckless bombing in Syria. President Obama has had a very shaky relationship with Russia Prime Minister Vladimir Putin. But the upcoming US President, Donald Trump, has spoken glowingly about Putin and Putin has spoken the same way about Trump.
It will be interesting to see if the relations between the USA and the EU is damaged due to Trump's plan to create a strong friendship between the USA and Russia.

This slideshow requires JavaScript.
The EU leaders were also trying to assess more info about the upcoming President, Donald Trump, and trying to get a feel for what he will try to implement once he gets into the Oval Office. President Obama did his best to soothe their worries.
This slideshow requires JavaScript.
I must admit, I respect Obama for how he has handled President-elect Trump (thus far). I'm fine with how Obama has spoken about Trump and how he's handled issues with Trump, thus far! But I am not happy that Obama still refuses to condemn the violent attacks on Trump supporters — but that's another topic for another time!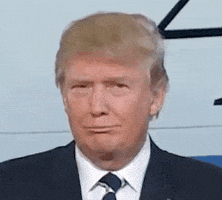 Throughout Trump's campaign he has reiterated his interest in strengthening ties with Russia. And Trump has also spoken out about potentially working nicely together with Syria's President, despite that going against the EU's current plans. Many European leaders are worried about Trump for how he will handle a multitude of issues with them.
(Trump sent out this tweet after Brexit won in the UK. Trump's support of Brexit is

OBVIOUSLY

not something that EU leaders are fond of.)
The meeting on Friday marked the last trip to Europe for Obama, as the President of the USA.
Obama also met with Asian-Pacific leaders in Peru over the weekend. Russian Prime Minister Vladimir Putin attended the Asian-Pacific event but President Obama did not meet with Putin due to current sanctions.
President Obama did meet with the President of China, Xi Jinping, and the Prime Minister of Australia, Malcolm Turnbull.
Obama discussed an array of subjects with the leaders in Peru. The two primary topics were about President-elect Trump and about President Obama's failures to pass the Trans-Pacific Partnership.
(Above is an image of protesters displaying their message of disdain for Obama's attempts to pass the TPP!)
TPP has been a trade deal that Obama has been working to implement for quite a while and it's very likely that if Hillary Clinton were to have won on November 8th, she would've then worked to pass the TPP. President-elect Trump has been a very outspoken critic of the TPP.
So folks, I do not agree with President Obama on the majority of things. But you all know that. And I am not a fan of Obama whatsoever. And I definitely think the Iran nuke deal makes Obama look shady, along with his work that he's done to try and pass the TPP. But one thing I will commend President Obama on is how he is trying to reassure the EU leaders about President-elect Trump. That is one positive thing that I can see in all of this.
This slideshow requires JavaScript.
Tell me your thoughts, in the comment section below!
Thank you for your support!