VP-elect Mike Pence decided to take a break from his tough work of running the transition team. So he took a trip to Broadway NYC to watch 'Hamilton'. Well when he arrived he received a mixture of applause and boos. And then the play started and everything went smoothly… Until the end of the play, when the cast of 'Hamilton' called out Pence for "inclusiveness". Take a look.
Really weird that the guy assumed that VP-elect Pence would not want to defend the freedoms of all Americans, regardless of race! Sad to see the cast of 'Hamilton' harass VP-elect Pence!
President-elect Trump had a response to the cast:
I agree with President-elect Trump! It was very rude (and unprofessional) of the cast to call out the VP-elect!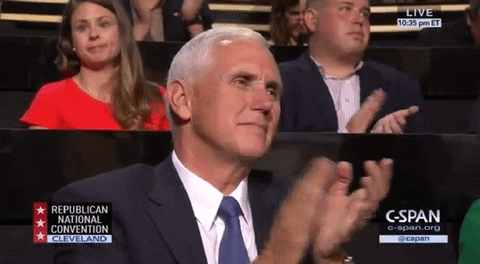 I also think it's cool that we FINALLY have a President that will stand up to the liberal bullies!
Thank you for your support!