As VP-elect Mike Pence controls the transition team and as Trump's administration is slowly pieced together, a bombshell was dropped today. Newt Gingrich, former Speaker of the House, will not be in the Trump cabinet.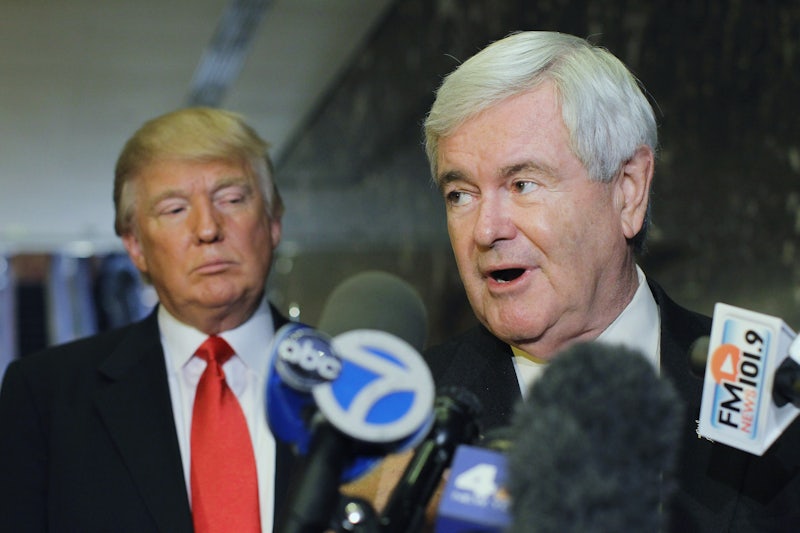 Gingrich, a longtime supporter of Trump, made this statement earlier today:
"I will not be in the Cabinet. I intend to be focused on strategic planning, which is exactly what I did under the Bush administration."
2012 GOP Presidential Nominee, Mitt Romney, will meet with President-elect Trump to discuss a potential position in the Cabinet. Romney is being considered for Secretary of State. 
Romney called Trump a "phony" and a "fraud" back in March, so if Romney gets the job — many Trump fans may not be happy. It was sad to see Romney stab the President-elect in the back, especially after President-elect Trump endorsed Romney in 2012.
Romney did congratulate President-elect Trump on his victory last week though. So maybe Trump and Romney have restored friendship.
The other people that are currently being considered for Sec. of State are:
Former NYC Mayor Rudy Giuliani
South Carolina Governor Nikki Haley
Tennessee Senator Bob Corker

This slideshow requires JavaScript.
Tell me what you think about these revelations!
Thank you for your support!